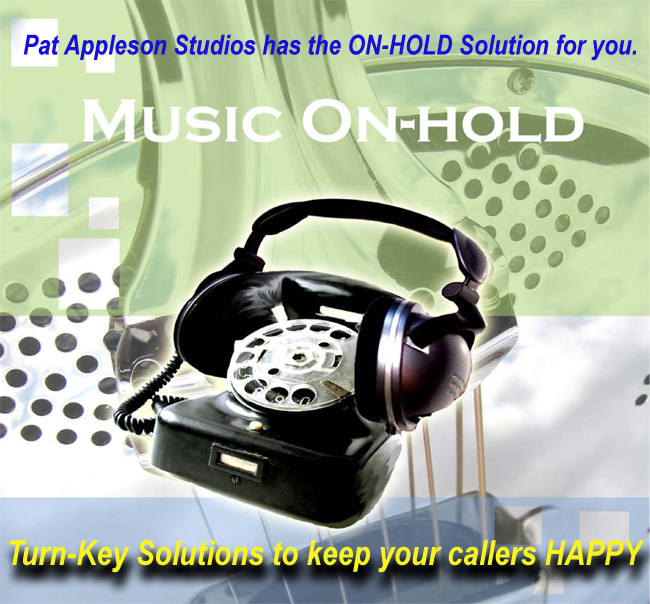 Please hold for PAT APPLESON STUDIOS
Why your business needs this solution:
Silence is golden. Well, maybe. But when it comes to your customers
hearing nothing when they are stuck on hold its the worst!
Recent statistics have shown that an on-hold
message will reduce caller hang ups by almost 75%.
"Okay", you say, "I'll play the local radio station, that will
keep 'em on the line and it doesn't cost me a dime."
But if its not their favorite station they'll probably hang up quicker.
And it could cost you more that you bargained for
because its also illegal under the Federal Copyright laws and FCC rules unless
you're licenced by ASCAP, BMI & SESAC to name a few.
Besides, more often than not, the radio station
is airing a commercial about one of your competitors.
Spots On-Hold Advertising provides your business telephone callers
with high-impact promotional messages mixed with comfortable music.
More than just music on hold, it lets you give out hours of operation,
specials you are running, new products you've just added, and most of all
keeps the caller disarmed and reassured that they have not been forgotten.
Custom Produced for your Business
With Four, 8-message productions a year (one every 90 days)
That's Summer, Spring, Fall & Winter with Seasonal and Special Event Copy.
Lets you feature products and services with different emphasis at different times of the year.
Keeps your messages up-to-date and timely. Includes 4 productions and bonus Christmas production.
An eight message audio brochure describing your products and services
in 15 to 25 second copy segments with musical interludes between the messages.
Also includes licensed background music, professional announcer and all studio, copy and production fees.
Our iLink Player Unit connects to the Internet through it's built-in 10/100 LAN jack or wireless option.
All unit management and audio file downloads are performed by Pat Appleson Studios remotely,
over the Internet using our secure software. So you don't have to lift a finger.
Call 828-994-4361 for Special Annual Subscription Price
Here is just a sample of our Custom packages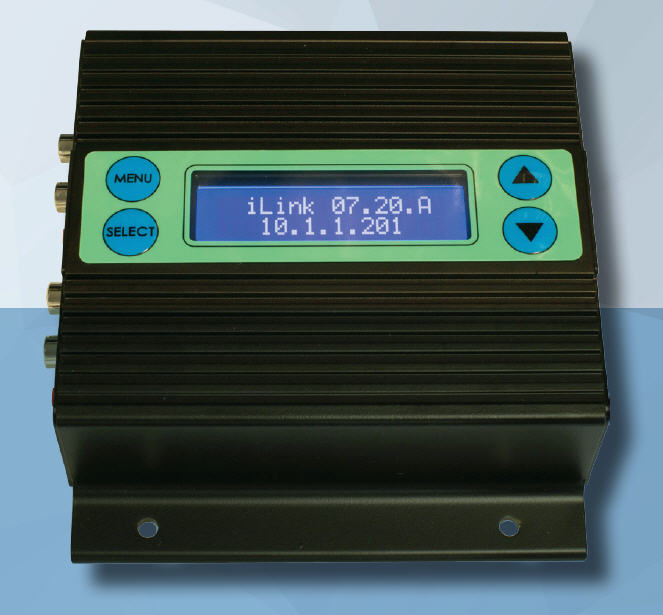 Clik on our Digital Voice Announcer for more information