Pat Appleson Studios has the solution for your next project
This is the DVA (digital voice announcer) from Premier Technologies. The DVA gives you trouble-free "Spots-on-Hold". The USB 1100 is a digital message unit designed for continuous audio playback. Audio is stored on a removable USB flash drive and plugged into the USB hub on the unit. The loading of the audio message on hold is easily done by "dragging & dropping" the email attached file, sent to you by Pat Appleson Studios, to the flash drive, then inserting the flash drive in the DVA. Audio files can now be emailed to end users without the need to mail or ship physical media.
Pat Appleson Studios, Inc. is an authorized Premier Technologies Master Distributor and offers this $700 unit for just $249.00 delivered, when purchased with a Spots On Hold yearly subscription from us clik here for more info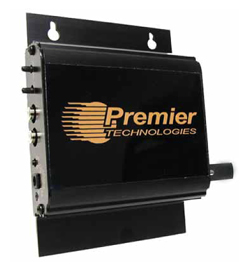 Still only $300.00 including shipping
Weather you're a IT director or business entrepreneur you'll love the USB 1100
Eliminates customer repair calls
Eliminates customer tech support calls.
Stops end user frustration.
Stops profit losing on-site repair visits.
Gives end user peace of mind.
Three year, no questions asked, repair policy.
Features:
100% Digital, Solid State, No moving parts
Standard MP3 audio playback with variable compression rates.
Non Proprietary System, no additional software is required to load files to the USB flash drive.
Easily Drag & Drop audio files to the Flash drive from your desktop PC or Mac
STOP (Self Test on Power Up) micro processor maintains sound quality.
Zero Gap silence sense. No dead air between end of program and beginning.
Power line failures no problem. Upon return of AC Mains the unit re-boots, then re-loads program from flash drive, no UPS needed.
Made in USA. Enclosure is fabricated out of steel. Not an imported plastic toy.
Fact: We've installed over 400 units and had only one failure [a direct lightning hit in South Florida].
Fact: After four years as a distributor we received our first tech support call [the unit was un-plugged].